Executive Team
Support Staff, Regional Staff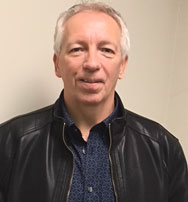 Phil Barnes
General Manager
Phil joined the Co-op in 2007 with over 30 years of diverse Food Processing experience working for the The Lake Group Limited, FPI and Barry's Seafoods Limited in the Seafood Industry in Newfoundland, Paramalet Foods, Toronto Ontario in the Dairy Industry, Frybe Foods, Langley British Columbia in the Meat Processing Industry and Heinz Foods, Leamington Ontario in the Produce Industry. He has Pharmaceutical experience working as a consultant for Accucaps Industries, in Windsor Ontario.
(W) 709-627-3452
(M) 709-266-7385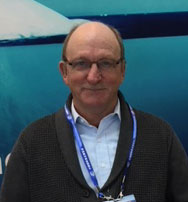 Ken Budden
Corporate Sales & Production Manager
Ken joined the Co-op over 30 years ago and worked himself up in the company to his current role as Sales and Marketing Manager. Ken also looks after all Production Schedules at each plant location. He has also served as Interim General Manager. Ken is well known throughout the seafood world. His keen sense of salesmanship is unparalleled in the industry.
(W) 709-627-3452
(M) 709-266-7533
Elaine Dawe
Comptroller
elainedawe@fogoislandcoop.com
Barry Payne
Corporate Quality Assurance Manager
barrypayne@fogoislandcoop.com
Jeff Decker
Corporate Maintenance Manager
jeffdecker@fogoislandcoop.com
Mark Penton
Chief Engineer, Asst Maintenance Manager
markpenton@fogoislandcoop.com
SUPPORT STAFF
| Name | Title | Contact |
| --- | --- | --- |
| Karen Decker | Purchasing & Special Projects Manager | karendecker@fogoislandcoop.com |
| Phyllis Mcgrath | Plant Payroll | phyllismcgrath@fogoislandcoop.com |
| Roma Coffin | Fisher Payroll | romacoffin@fogoislandcoop.com |
| Pauline Hynes | Receptionist / Accounts Receivables | paulinehynes@fogoislandcoop.com |
| Palma Collins | Accounts Payable | palmacollins@fogoislandcoop.com |
| Amy Foley | Corporate Health & Safety Coordinator | amyfoley@fogoislandcoop.com |
REGIONAL STAFF
| | |
| --- | --- |
| FOGO | |
| Paul Torraville | Plant Manager |
| Tom Gill | Foreman, Receiving\Wharf Supervisor |
| Newman Coish | Logistics |
| Patsy Donahue | Production Supervisor |
| Sharon Reid | Production Supervisor |
| Mildred Lewis | Costing |
| Tonya Wells | Employee Scheduler |
| Shirley Broaders | Receptionist |
| | |
| SELDOM | |
| Paul Dennis | Plant Manager / Quality Assurance Assistant |
| Sharon Reid | Production Supervisor |
| Terry Collins | Trucking, Receiving\Wharf Supervisor |
| Tonya Wells | Receptionist / Costing / Employee Scheduler |
| | |
| JOE BATT'S ARM | |
| Doug Nippard | Plant Manager |
| Patsy Donahue | Production Supervisor |
| Sharon Reid | Production Supervisor |
| Terry Collins | Receiving\Wharf Supervisor |
| Shirley Broaders | Office Clerk |
| Tonya Wells | Employee Scheduler |
LOGISTICS, TRUCK DRIVERS
| Name | Contact |
| --- | --- |
| Paul Burke | 709.571.5147 |
| Brian Shea | 709.266.7218 |
| John Griffin | 709.266.7025 |